School on Radiological Safety Studies (SRSS)
Mission:
To carry out research in the field of radiological safety, radiation dosimetry, environmental radiation protection, impact of nuclear and radiological emergencies, radiological impact assessment studies, to impart training and certification of personnel including First Responders in radiation protection and to maintain and update radiation protection standards.
Programs:

To identify and focus on radiological issues of concern in the public domain

Development of state of the art radiation monitoring systems

Dispersion modeling and impact assessment of radioactivity releases

Decision support systems for nuclear emergency management

Training for the first responders on response to radiological emergencies

Study on the impact of nuclear and radiological emergencies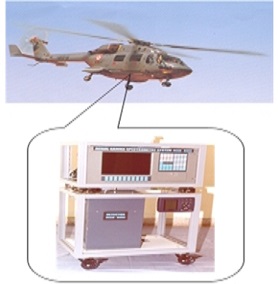 To identify and focus on Radiological issues of concern in the public domain by:

1) Carrying out R&D to develop Radiation Detection Systems and Dosimetry.

2) Carrying out Impact Assessment of Radioactivity Releases (integrated with GIS support) for normal and accident conditions.

3) Setting up Laboratories to map radioactivity and radiation levels across the country.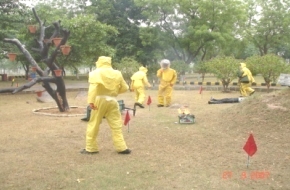 4) Reviewing and updating Radiation Risk Perception, Intervention Levels, Dose Limits.

5) Ensuring Security and Safety of Radioactive / Special Nuclear Material (SNM).

6) Emergency Preparedness, Response and Post-Event Management.

7) Medical Management of Radiation Emergencies.

8) Training programmes on Radiological Safety for Emergency Response Teams / First Responders / Quick Response Teams, National Level stockholders and Public Awareness programmes.

9) Decision making during nuclear/radiological emergencies.
Best viewed in Mozilla Firefox 22.0, Google Chrome 27.0, Internet Explorer 9.0 under 1024 x 768 or higher